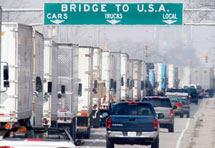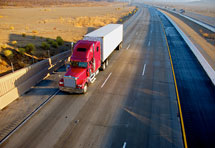 LTL Freight Calculators – Good or bad?
Hello All!
Logistics companies are increasingly looking to web-based technology solutions to enhance their service offering to clients.
In the early days carriers (primarily larger trucking companies) that could offer on-line tracking and tracing of a shipment were considered to be pretty advanced. Nowadays, logistics companies and freight brokerages are increasingly looking like technology firms who also arrange for the transportation of freight.
These companies are leveraging data from multiple sources and creating advanced algorithms that can calculate freight rates for virtually any type of freight to any point within North America. All a shipper needs to receive provide for instant rates from multiple carriers is the origin and destination zip codes, the weight and dimensions of the shipment piece, and finally the freight class.
Anyone who has waited the better part of a day for a simple shipping quotation can appreciate the advantages of instant quote capabilities. In addition to speed, shippers can also view see which carriers are providing the physical transportation as well as the estimated transit time associates with the shipping lane.
There is, however, a few disadvantages to all of the convenience provided by online freight calculators.
The biggest issue is accuracy. Many shippers are unfamiliar with, or lacking the proper tools needed to properly classify their freight for purposes of quoting. When an improper classification is used, the difference in shipping cost on even a small LTL shipment can reach into the thousands. Unfortunately for the shipper, the re-class assessed by the carrier won`t occur until the freight is well on its way the final destination. Since the terms of service usually provide for the possibility of rate adjustments there is little to no defence when the bill comes in significantly higher than expected.
Another problem with online freight quotes, is that in almost every case the quote is being generated for a regular LTL service rather than an expedited or load-n-go service. Regular LTL service, which often comes with a more attractive price, usually also comes with a greater risk of damage. Since rate calculators are seeking the best rate for the user, the rate produced will likely involve more than one Cross-dock in transit. Freight that sensitive to damage is usually safer if it's delivered on the same truck it is picked up on – Expedited service.
If your freight is susceptible to theft, cross-docking increases the possibility of loss or pilferage. A shipper must carefully consider the actual savings they get if they are constantly dealing with claim brought on by using the "best-cost" carrier.
This article was written by Brandon Rowland, VP Sales + Marketing
Chris can be reached at
brandon.rowland@shipcanada.ca